Restaurant Col Druscié 1778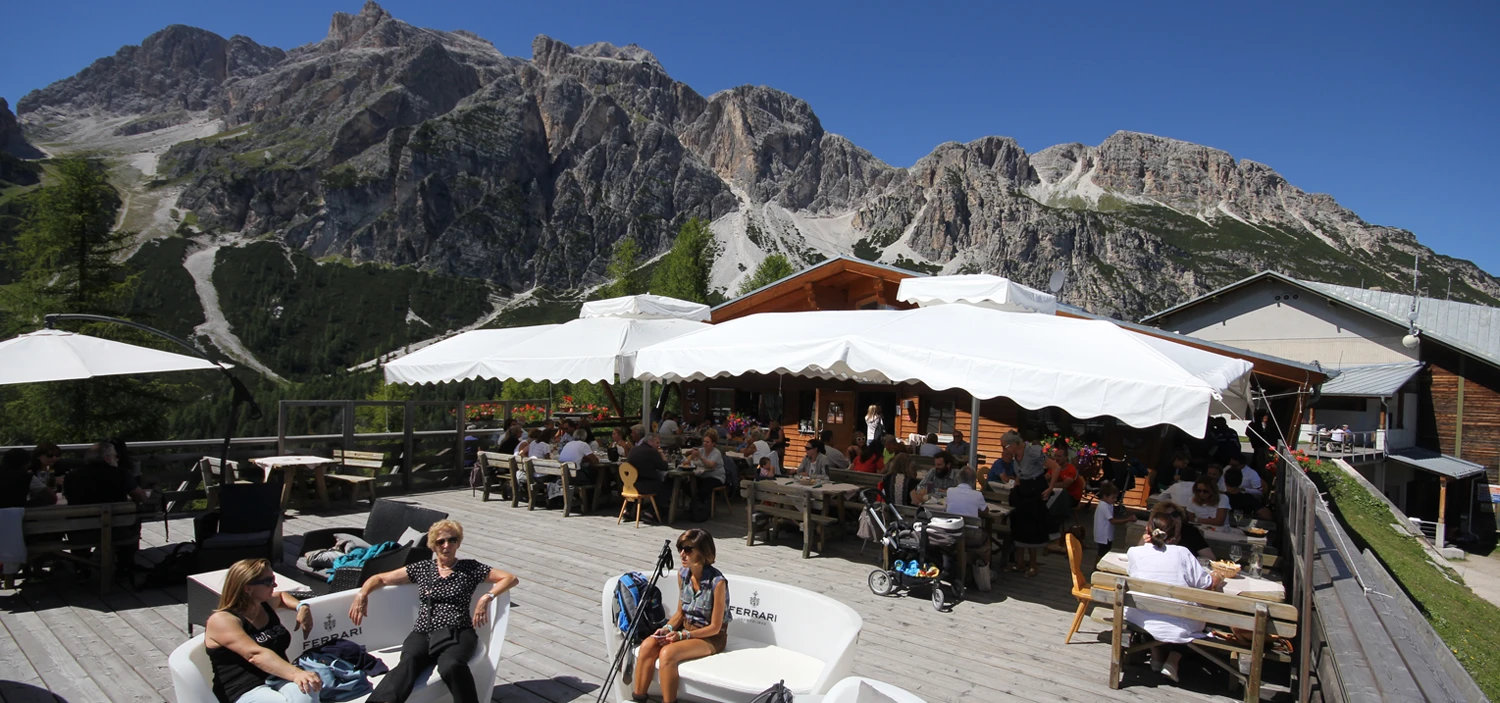 To have lunch in the middle of a ski day or hike, a snack at the end of the day or a simple coffee break, the Col Druscié restaurant will make you feel at home. Its terrace directly overlooks the Tofane and the World Cup slopes, it has a 360° view of the valley of Cortina and is also very suitable for events, weddings, ceremonies or dinners, such as the Astrocene organized in collaboration with the Astronomical Observatory. The dishes that can be enjoyed here are those typical of the Italian and Cortina traditions, with special attention to vegetarian, vegan and gluten-free choices, always taking into account the freshness of the ingredients.
By gondola, on foot, by bike, on skis, by jeep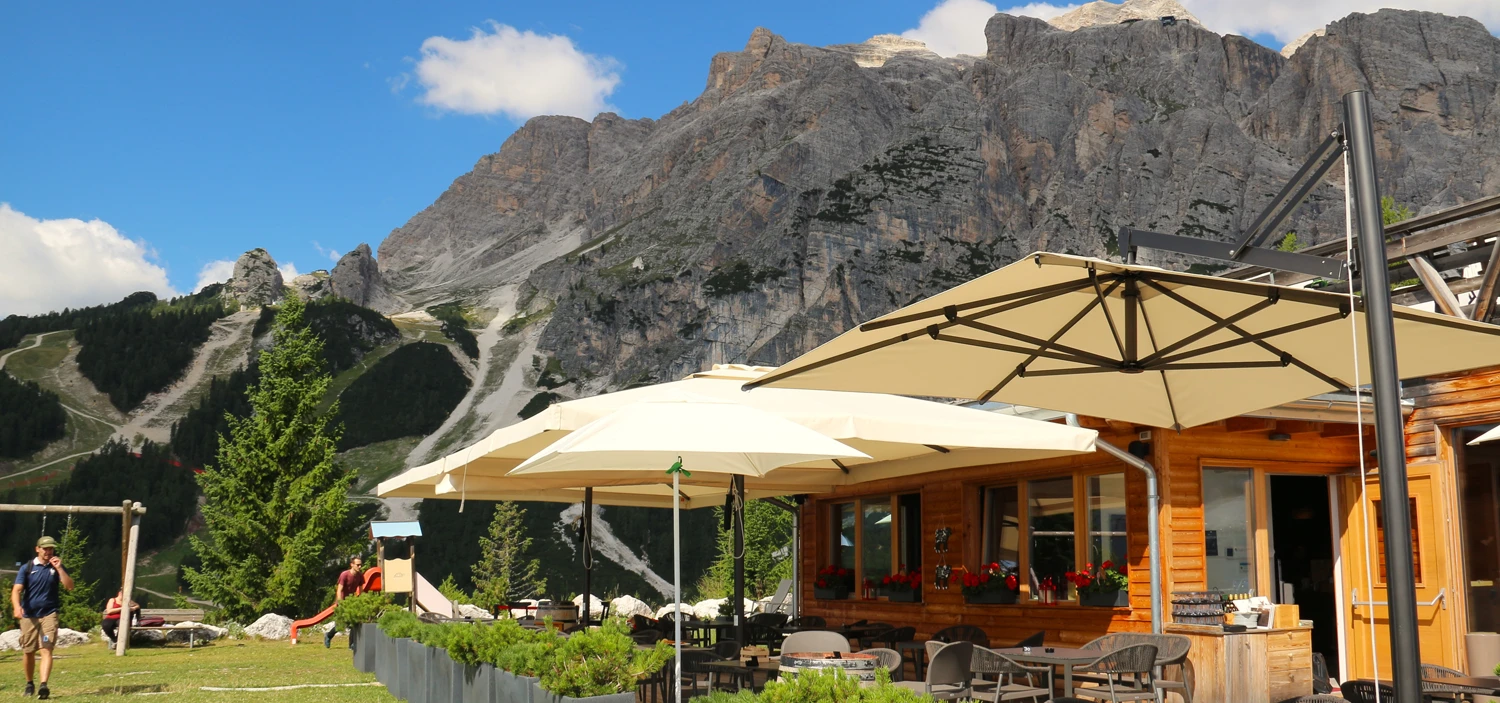 A glamorous venue, a magical union between Masi, a leading producer of premium wines, Tofana – Freccia nel Cielo and the pearl of the Dolomites. A food and wine reference point for lovers of the mountains and good food, it is the ideal place to enjoy an excellent glass of wine in good company, immersed in the beauty of the Dolomite peaks, on the panoramic terrace or inside in a well-kept and refined setting. The Tofane, Cristallo, Pomagagnon, and Sorapis are just some of the peaks that give added value to the tasting at Masi, a valid alternative to an aperitif in Corso Italia or a dinner in downtown Cortina.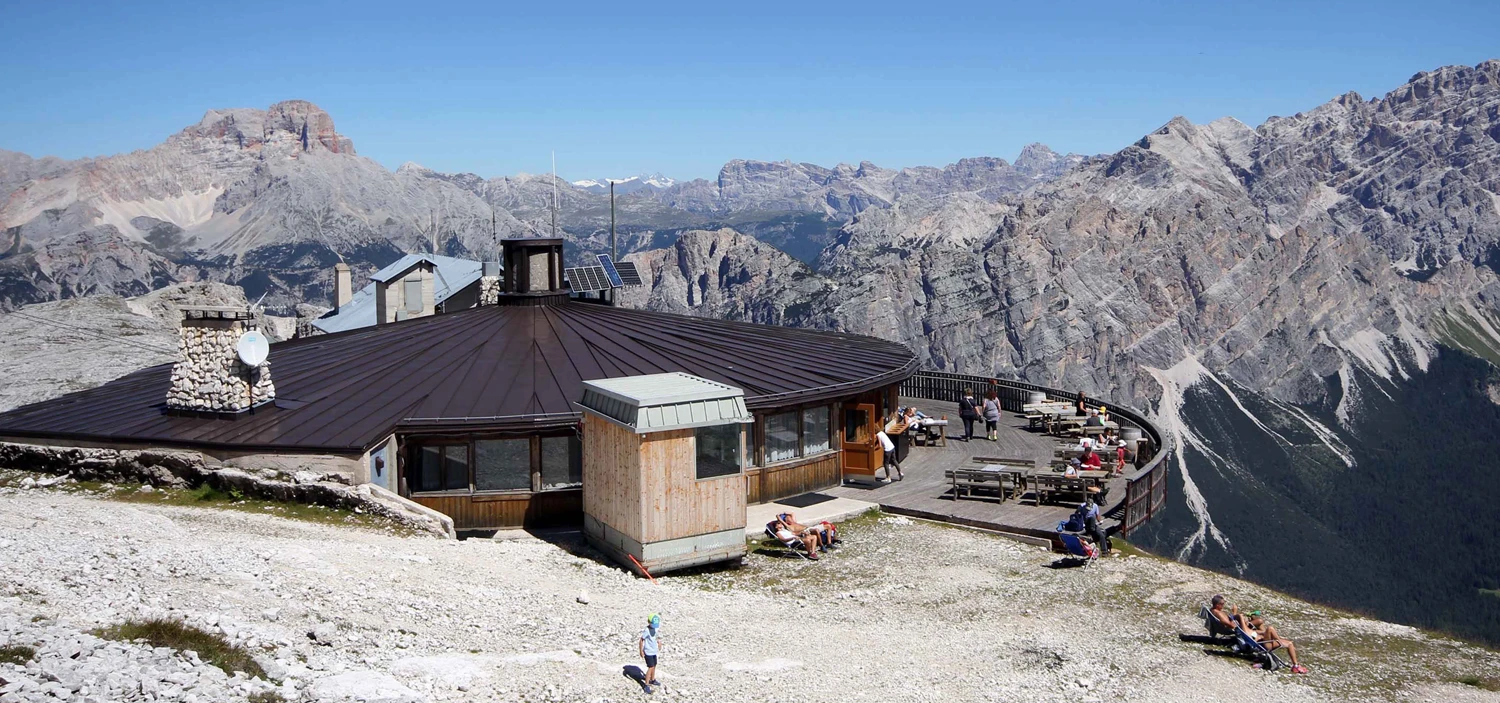 One of the most beautiful circular terraces in the Cortina d'Ampezzo, where you can eat enjoying the sunshine in both winter and summer with views of the entire Cortina valley. You can find a wide range of culinary choices Made in Italy: it is one of the highest pizzerias in the Dolomites but also offers delicious first and second courses, homemade burgers or simply something quicker like a sandwich, a slice of cake and an excellent bombardino in the middle of a ski day.
Cima Tofana di Mezzo peak, 3244 m
June through September, occasionally in winter (weather permitting)
By gondola and the two cable cars, ferrate.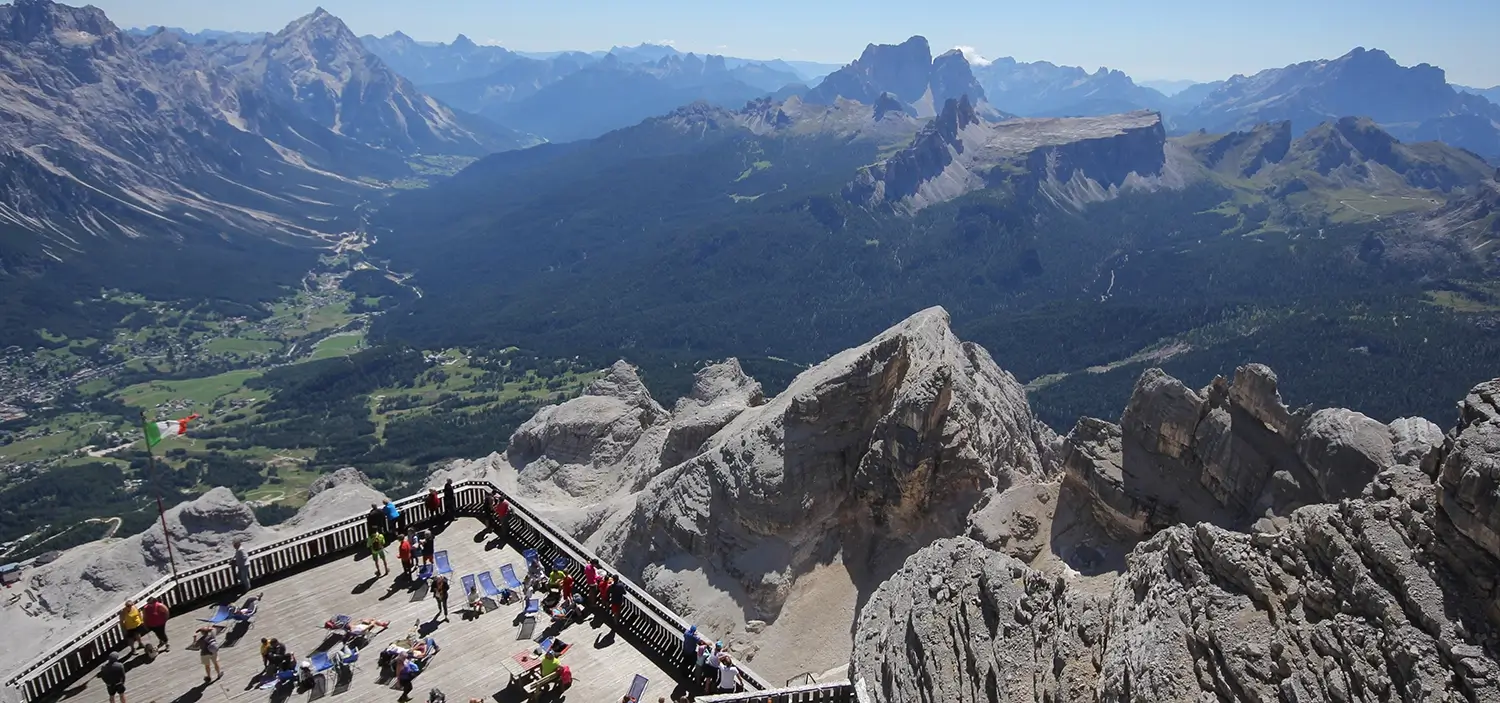 The Cima Tofana Bar is a meeting and refreshment point for all those who want to touch the 3244 meters of Tofana di Mezzo, whether by cable car or hiking. It offers sandwiches, drinks and everything guests want, you can be insideoor in the heated bar or on the large terrace suspended over the Dolomites, without taking time away from the beauty of the mountains that surround this almost "spiritual" place. Then there is certainly no shortage of days to enjoy a good hot chocolate, exchanging a few words, and often two beers, with mountaineers and climbing enthusiasts who have just arrived from the ferratas on the Tofane.