The "AllBlacks", better known as "I virtuosi della Forcella," are the skiers who compete every winter season to see who can ski the most times the legendary Forcella Rossa, the most adrenaline-fueled black slope in our ski area.
The club was created in 2008 from an idea of Herbert and Luca, managers of the restaurants of Tofana – Freccia nel Cielo, who, encouraged by the many lovers of the Tofane and Forcella Rossa, decided to bring these skilled skiers together under the same passion.
Every year, at the end of the season, a ranking of the Forcella Rossa skiers is made, and the winners are included in the official plaque, which can be seen in the hall of the Col Druscié 1778 Restaurant.
What do I need to do to join the club?
To become a rightful member of the AllBlacks, you must ski at least 100 times in a single season, the slope called Forcella Rossa. To maintain your membership in the club instead, 50 Forcella Rossa runs per season will be required.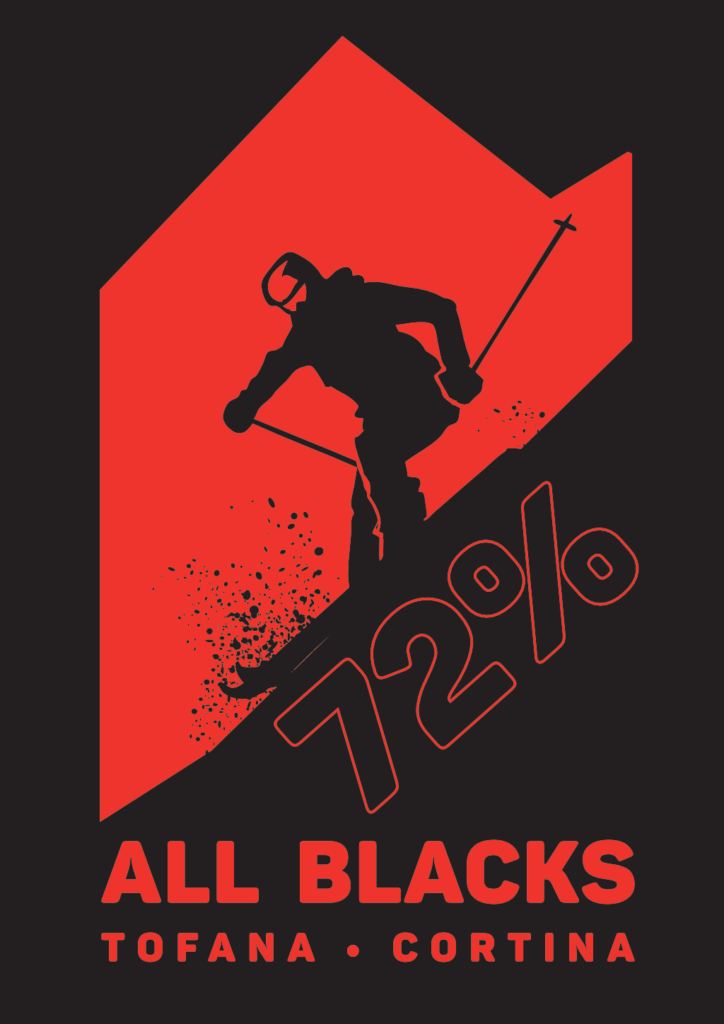 Rinaldi Giorgio – Gareggio Renzo
197

Apollonio Paola – Zocconi Elisabetta
256
The person who achieves (a woman and a man) the most "Forcella Rossa" runs, verified by cross-checking DSS data in the 2022/2023 winter season, will receive a DSS season pass for the following ski season.